Peppers
Green Bell, Colored Bell, & Chili
Our Buyers have years of experience sourcing great quality, thick walled, full formed, and excellent weight peppers from all growing regions. Green bell peppers are available year-round.
---
Available Pack Sizes:
11# Hothouse Green Bell Peppers
11/9 Bushel Green Bell Peppers
10# Green Bell Peppers
Custom Pack Green Bell Peppers
Colored bells tend to milder and sweeter than green bells. They are available in many colors: red, yellow, orange, and purple just to name a few. Availablity will vary by color.
---
Available Pack Sizes:
11# Hothouse Colored Bell Peppers
25# Colored Bell Peppers
Tray Pack Colored Bell Peppers
Due to our long relationships with growers in Florida, California, and Mexico we are guaranteed to have the inventory that our customers need for year round supply.
---
Available Pack Sizes:
11/9 Bushel Jalapeno Peppers
11/9 Bushel Serrano Peppers
11/9 Bushel Poblano Peppers
Custom Packs and Private Labels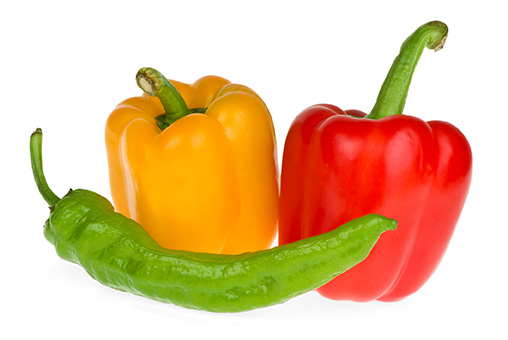 817-367-3120 • Fort Worth, Texas
Premier Produce was founded on the principle of bringing premium product and service at a fair price to our customers. With four locations, vertical integration and a firm commitment to our principle, Premier has become one of the leaders in the fresh produce industry. Premier has PrimusGFSI Certified Facilities and supports a comprehensive traceability program. With strong alliances in the USA, Canada and Mexico, Premier is able to provide the best quality and value year round.