Meet the Premier Produce Team
Mason Odom
President
Mason was introduced to the produce business at the young age of 8 by his father. He first started selling fresh produce when he was 15 at a farmer's market in the back of a pickup. After gaining knowledge and extensive experience through working for other produce companies, Mason launched Premier Produce in August, 2007. With a focus on exceptional service, topquality and strong integrity, Mason's "never give up" attitude has continued to drive Premier Produce into an industry leader in produce distribution, tomato repacking, and vendor services.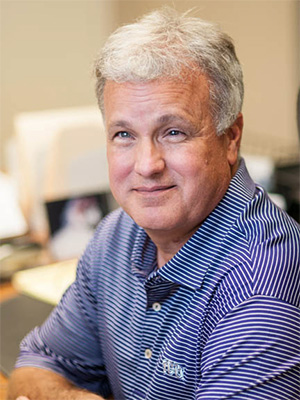 Suzanne Royal
Office Manager
Suzanne joined Premier Produce in February, 2011, and has over 20 years of experience in the produce industry with an emphasis in accounting and employee relations. She is responsible for the day to day operation and management including human resource responsibilities.
Alan Birchmier
Operations Manager
Alan graduated from Stephen F. Austin University with a Bachelor's degree in Interpersonal Communication. Alan is a driven young man with experience in retail and customer service. He is customer oriented and meticulous in his business endeavors. With a commitment to his profession, Alan has worked hard to get to where he is today and will continue to do so for many years to come.
Chris Hansen
Retail/Food Service Sales Manager
Chris Hansen started his produce career right out of high school working his way up through the ranks of The Produce Exchange in Livermore, CA. In 2011, he moved from California to Texas where he had the opportunity to broker and learn the DFW market. Chris brings over 15 years of experience in retail and foodservice sales, purchasing, and processing to Premier Produce.
Andy Crow
Retail Account Manager
Mr. Crow brings over 35 years of experience in the produce business. He started in the business at the age of 15 at H&W Produce in Gainesville, Texas, and never looked back. Mr. Crow spent 17 years with Tom Thumb Grocery stores in Dallas. He has spent the last 13 years working in the produce wholesale business.
Kendall Withers
Accounting
Kendall graduated from Texas State University with a Bachelor's degree in Agribusiness and Management and is currently pursuing her Master's in Agricultural Business. She grew up in the produce industry and is an asset for Premier Produce through her strong work ethic and attention to detail.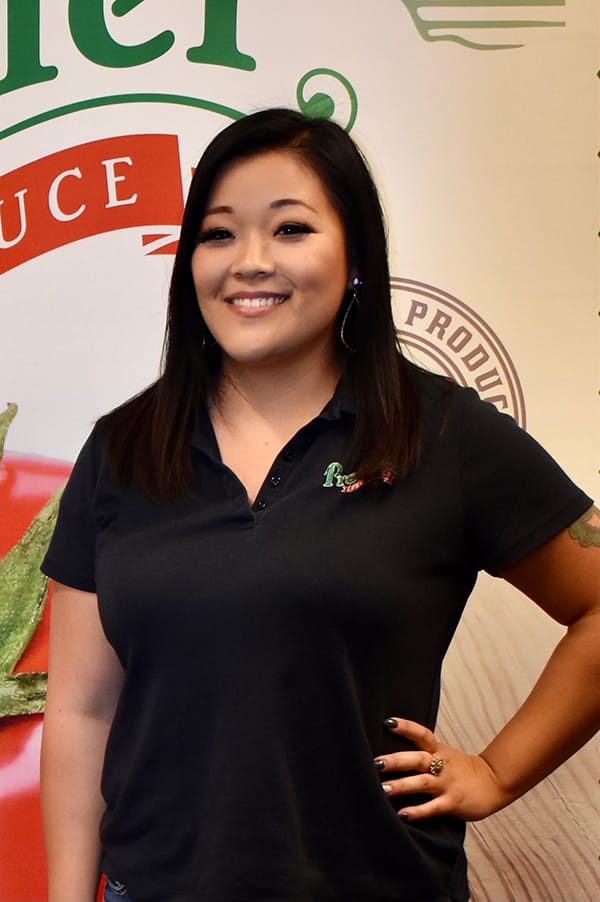 Huber Mendoza
Transportation Manager
Huber brings extensive transportation knowledge to the Premier team, as he grew up in the transportation industry. He utilizes his first-hand experience in transportation to efficiently handle the day-to-day logistics for Premier Produce. Huber is bilingual in English and Spanish, and has a strong desire to continue to expand his knowledge of the produce industry.
Stephanie Hernandez
Executive Assistant to VP of Operations
Stephanie brings 10 years of business experience to the Premier team as well as experience in logistics. Her outstanding attention to detail and her desire to learn and succeed within the produce industry are key benefits to the Premier team. Stephanie is bilingual in English and Spanish, and is well-known for her quality customer service.
Blake LaGrassa
Sales Assistant
Blake is a recent graduate from Texas Tech University where he earned a Bachelor's
degree in Communication Studies. He brings quality customer service and business
experience to the Premier team as well as his strong work ethic. Blake has already
become a great fit into the produce industry, and has a promising career ahead of him.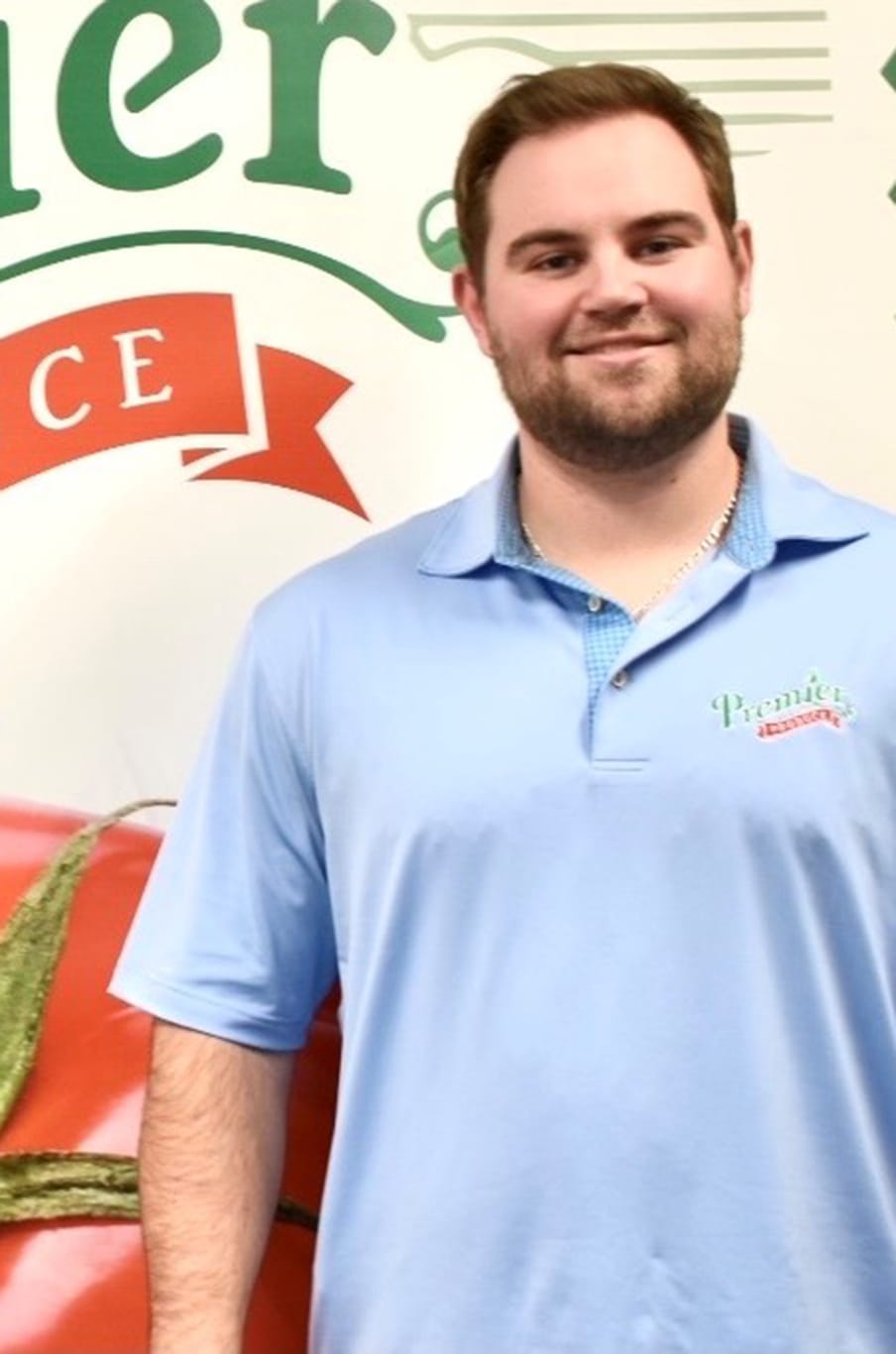 Tom Dunaway
Buyer/Sales – Chicago office
Tom Dunaway has seventeen years of experience in the produce industry with a vast network of premium growers, shippers and importers in the expanding global produce industry. He specializes in developing customized procurement channels for wholesale, retail, and foodservice clientele. Tom graduated from DePaul University with a degree management. He started in the industry as a broker in 2001, working with several different produce companies throughout his career. Joining Premier Produce in May 2017, Tom created our Chicago Brokerage Office to expand Premier's growing footprint within the industry. Tom is skilled in market analysis and developing long term relationships. A proven leader with the ability to set and exceed challenging goals and drive company objectives, Tom is known in the industry for his integrity and problem solving and communication skills.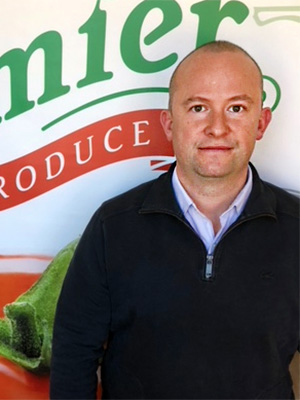 Dan Gluzman
Buyer/Sales – Chicago office
Dan's family migrated from Russia in 2001.  Dan pursued his dream and graduated from DePaul University with a bachelors degree in sales and management in 2016.  Dan's zest for life, his enthusiasm and positive attitude make him a wonderful addition to the Premier team.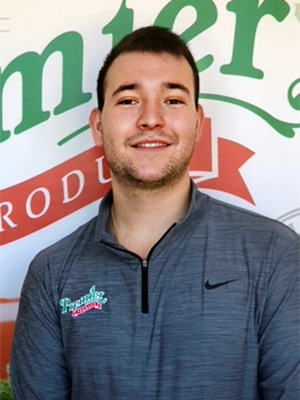 Olivia Szczerba
Buyer/Sales – Chicago office
Olivia Szczerba graduated from DePaul University with a double major in marketing and management. She entered the industry right out of college, becoming a produce broker. Throughout the last couple of years Olivia has learned the ins and outs of the industry, and continues to expand her knowledge on a daily basis. She is dedicated to providing her customers with the highest possible level of service through quality products. Olivia is known in the industry for her excellent communication skills, integrity, and determination.
Eric Roque
Buyer/Sales – Chicago office
Eric grew up in the produce industry. From unloading trucks at his grandfather's warehouse at 15 years old to successfully overseeing the warehouse and the wholesale grocer supply company, Eric already had a vast understanding of the retail grocery landscape. After successfully running his grandfather's business, Eric was hired to run the operations for one of the largest retail grocery stores in Chicago. Naturally, the next step for Eric was to open his first neighborhood grocery store. After years of success with his store, Eric returned to his roots in the produce industry joining the Premier team in 2018. He has since sold his store, which is still thriving today, and works as an advisor to many retail stores in the Chicago area. Eric joined the Premier team to lead our grower relations department and operations for our new facility in the Texas Valley and to facilitate sales all over the country.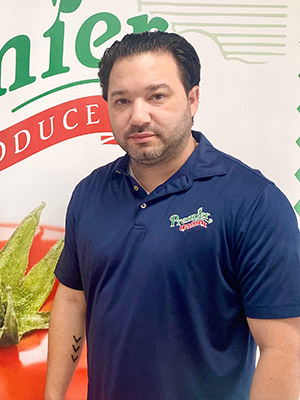 Kaja Zuchowicz
Sales Assistant
Kaja moved from Poland to America in August of 2005. She comes from a strong entrepreneur background that began in the transportation industry through starting a company with her family from the ground up all while continuing her education. The transportation company became successful with her family mastering all aspects of the transportation industry. With the passion for learning and the strong work ethic, Kaja gained a thorough understanding of all aspects of the transportation industry. As a 2018 graduate from the University of Illinois Chicago, Kaja is always looking for new opportunities to grow and succeed. This led Kaja to Premier where she is implementing her experience in the transportation industry with an eagerness to learn and succeed within the produce industry. Kaja is known for her attention to detail and constant drive to succeed on the Premier team.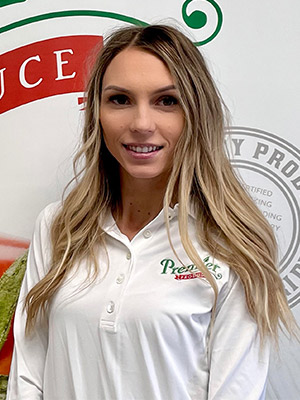 Ben Brittain
Buyer/Sales – McAllen office
Ben has 15 years of experience in the produce industry, both in the United States and Mexico. He specializes in the wet vegetable industry and his strong relations with growers bring immeasurable benefit to the Premier team.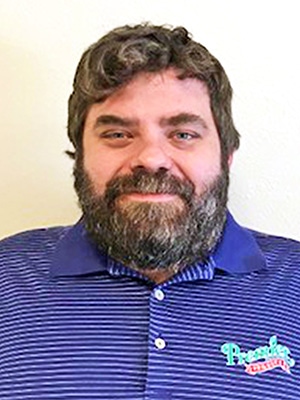 Leticia Novaes
Warehouse Manager
Leticia has over 8 years of experience in the produce industry. She is an asset to the Premier team through her extensive experience including warehouse management, post-harvest, quality control, and food safety. Leticia is a key member of our food safety team and is certified in FSPCA and HACCP training. Leticia is known for her strong work ethic, attention to detail, and her exceptional team leadership.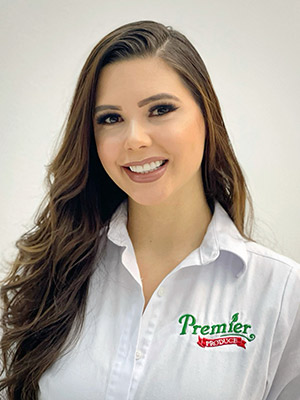 Elizabeth Alvarez
Office Manager – McAllen office
Elizabeth brings 6 years of business and management experience to the Premier team. She has become a strong asset to our McAllen warehouse through her profound work ethic and willingness to step in wherever necessary.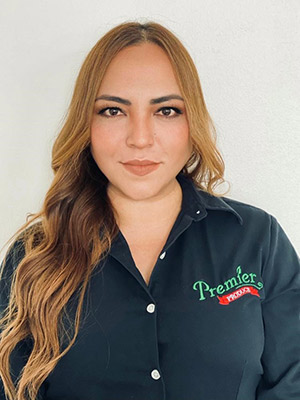 Carlos Ponce De Leon
Carlos is originally from Puebla, Mexico. He has been involved in the agriculture industry since he received his Bachelor's degree in Marketing in 2008, and has always felt a strong connection with the produce business. Carlos brings experience in the produce industry, ranging from quality assurance, production and sales to the Premier team.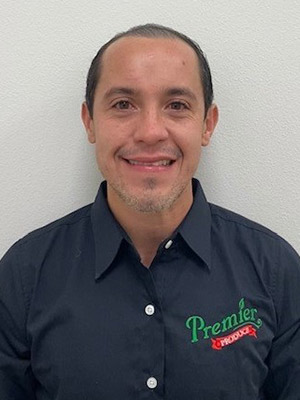 Jim Odom
Buyer/Sales – Orlando office
A seasoned veteran in the produce industry, Jim has worked in the industry for over 60
years and has developed talents and skills that have stood the test of time. His
commitment to excellence in servicing his customers goes well beyond a phone call. It's
hands on from start to finish. His knowledge and experience are valued assets to the
Premier team and his passion for the business is infectious.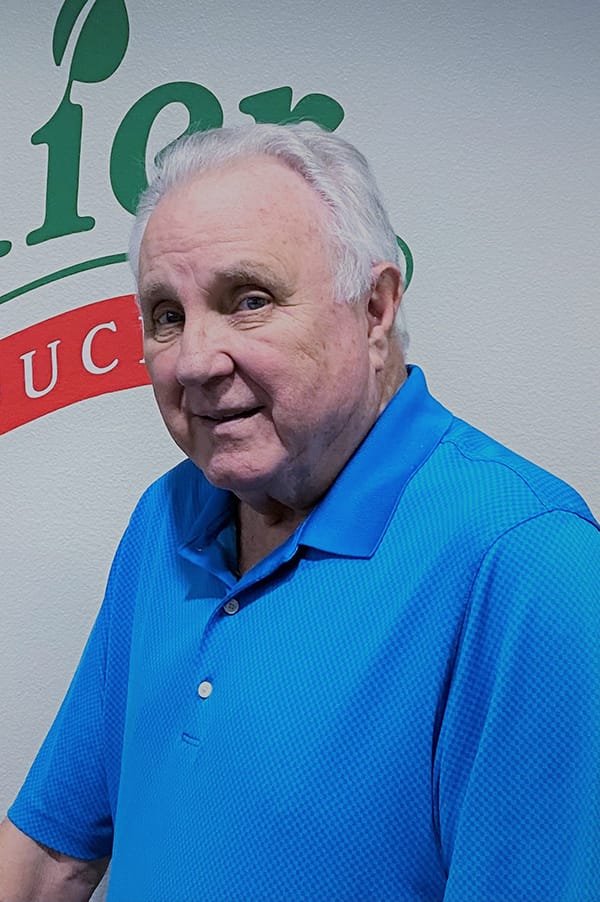 Elizabeth Kurtz
Elizabeth has more than 15 years of experience in the produce business, previously with
Rosemont Farms, C. H. Robinson Worldwide, and Pero Family Farms. She has worked as
both an account manager and sales assistant on top accounts, and has specialized in
selling and brokering Bell Peppers, Cucumbers, Mini sweet peppers, Green Beans,
Squash and other fresh commodities. Elizabeth brings to the Premier team: experience
in logistics, attention to detail, and efficiency in the sales process.

817-367-3120 • Fort Worth, Texas
Premier Produce was founded on the principle of bringing a premium product and service to our customers at a fair price. Premier has become one of the leaders in the fresh produce industry through utilizing our four locations, vertical integration and a firm commitment to our principle. Premier offers PrimusGFSI Certified Facilities and a comprehensive traceability program. With strong alliances in the USA, Canada and Mexico, Premier provides the best quality and value year-round.